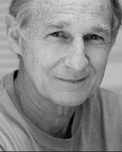 We honor the life well-lived of Steve Warren, who passed peacefully on February 2, 2021 surrounded by family. He was born on May 2, 1947 in Columbia, Missouri to William S. and Betsy Avery Warren. After a brief time in Childress, Texas the family moved to Austin in 1950 where he attended Casis Elementary School, O. Henry Middle School and graduated from Austin High School.
Steve received his B.A. in English in 1969 from The University of Texas where he was also a catcher on the UT baseball team. After graduation, he enlisted in the Navy, flying F-8s in such places as Norfolk, Virginia, Beeville, Texas, Meridian, Mississippi and Guantanamo Bay, Cuba as well as on a Naval carrier in the Atlantic. After completing his active duty he returned to Austin where he earned an M.A. in Education from UT while continuing to serve in the Naval Reserves.
In 1978, he came full circle, teaching English first at O. Henry Middle School and then at Austin High School. Steve was also the tennis coach for many years earning the nickname "Coach". He was a beloved educator and coach whose influence continues to resonate in his students' lives. Steve was inducted into the Austin High School Hall of Honor and retired from teaching in 2000, as well as retiring that same year as Captain in the United States Navy. He then began his third career as screenwriter and playwright.
In 1985, Steve was selected as one of two Texas teachers to participate in the NASA Teacher in Space (TIS) Project. Following the Challenger disaster, he, along with other participants and NASA, developed a nationwide curriculum to incorporate the study of space travel into classroom coursework. He was present at several Cape Canaveral liftoffs and maintained a close camaraderie with his fellow TIS colleagues.
After retirement in 2000, Steve then dedicated his talents to writing for stage and screen. His productions included "Rebel Yells," "Gone to Texas," and "Confessions of Davy Crockett." Researching and crafting award-winning screenplays gave him so much joy.
Steve was an active and dedicated member of the Christian Science church where he served on the Board, as a Sunday School teacher, and First Reader. He met his wife Debbi there, whom he married on March 2, 2001. His faith was deep and sustained him through difficult times.
Steve loved his family with his whole heart. He is survived by his wife Debbi, children Brad Buchanan (Emily), Brett Buchanan and Jen Silver (Erik); Grandchildren: Abby, Will, Ava, Violet, Jack, Vivian and Shepherd; his brothers Bill (Lynn), Mark (Kate), and sister Missy Warren Roberts (Mike); and nephews Marshall and Trevor.
If you wish to make a donation in Steve's name, please consider the Central Texas Food Bank at centraltexasfoodbank.org or Town Lake Trail at thetrailfoundation.org