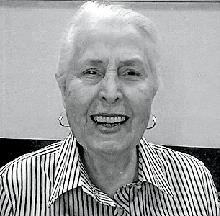 Dr. Jacquelyn Ann McGee, 1946 graduate and retired principal of Stephen F. Austin High School, died Tuesday, June 2, 2020.
Ms. McGee began at AHS as a teacher of English then in 1974 was appointed principal of the newly constructed Austin High School. She became the first woman in the state of Texas to serve as principal of a high school in a major urban center and led the school when it was recognized as on of only forty "outstanding high school in the United States."
Along with recognition by many national associations, the AHS students and faculty further honored her by naming their new performance facility "The Jacquelyn McGee Performing Arts Center."
Click this link to read the full obituary.